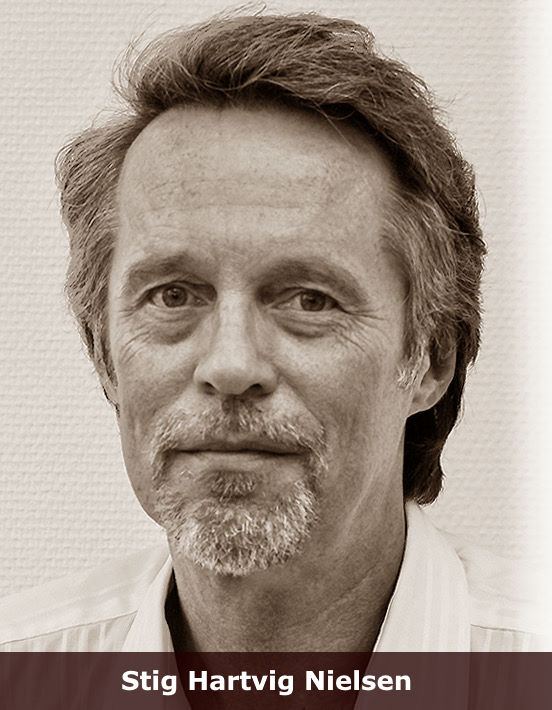 It was way back in 1963, that a Dutch school boy, 17 year old Theo Verstraeten went on the air for the first time.
All programmes were in Dutch and the radio station was known as "VRIJE RADIO OMROEP NEDERLAND" or VRON for short. The station was broadcasting every Wednesday and Saturday night as well as Sunday morning. The wavelength at that time was MW 186 metres (± 1611 kHz).

These broadcasts ceased after about a year. I don't think it has ever been revealed before but Theo Verstraeten said that the reason why VRON stopped on MW was because he was approached by the local police who didn't think it was a good idea to broadcast on MW. So Theo switched to short wave to take advantage of the skip zone in the local area, where the signal couldn't be received. Then in August 1964 SW programmes commenced on 7050 kHz. The new on-air name was "Radio Carolien", and programmes which were still in Dutch were only aired every Sunday from 9 am to 7 pm UTC, or GMT as was used in those days. Among the programmes in those early days was a regular two hour slot with classical music from 2 till 4 pm.

In 1965 the name was changed again from "Radio Carolien" to "Euroweekend Radio", the frequency was changed to 6025, later to 6040 kHz and for the first time, the station was aiming at a wider European audience with programming in English , French as well as Dutch with also news on the hour every hour. Theo Verstraeten remember those times with Euroweekend Radio as a time of good fun and friendship with a congenial atmosphere.

In 1967 the name was changed again for the last time to WORLD MUSIC RADIO, WMR. The frequency was changed to 6067 kHz (with the power of a mere 10 Watts) only used for a brief period, later 45 Watts on 6225 kHz followed soon by 6250 kHz which eventually was adjusted to 6251.2 kHz. Power was also raised to about 250 Watts.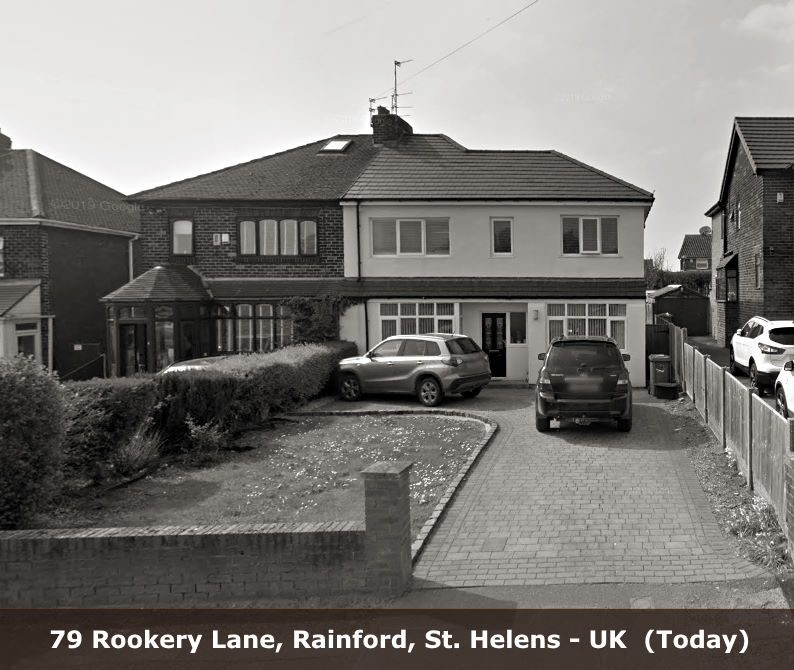 In spite of the relatively moderate power WMR became a huge success after some time. Thousands of letters poured in from countries all over Europe to the famous maildrop at Steve Wainwright, 79 Rookery Lane, Rainford, St. Helens in Merseyside, England.

WMR was on the air every Sunday morning from 9 GMT. Broadcasting hours were gradually increased so the station was on the air till late in the afternoon.. Programmes on Saturdays were also introduced and those included broadcasting in German as well as French.

Presenters by the beginning of 1973 included Theo Verstraeten, John O'Mill, Paul Dane, André, Dave Hanleigh; a mailbox programme presented by Ellen and a DX programme presented by Steve Wainwright in English and by Reinhold Mardorf in German. When you consider the number of entertainments and the abundance of radio channels broadcasting all sorts of popular music today, it is very hard to imagine the situation in the 60's and early 70's.

Radio stations in Europe were mainly the mouthpieces of the governments, and popular music programmes were very scarce. The only bright spell was the appearance and later demise of a number of popular offshore radio stations. The general dissatisfaction was that broadcasters at that time were not keeping pace with the tastes and the needs of their increasingly articulate listeners.

It was at that time WMR proved to provide very popular programming not only to the pretty large number of DXers and SWLs then, but also to a number of "ordinary" listeners, and everybody was complimenting its programmes. Ironically, WMRs phenomenal success directly lead to its downfall. At the peak of its success, others decided not to allow WMR to "keep it up".

On the 19th of August 1973 representatives of the Dutch Post Office, the PTT, were informed of the existence of WMR by the BBC Monitoring Service. Obliged to follow up on this "complaint", the Dutch officials tuned their equipment to 6251.2 kHz to try to locate the emission site at 9 o'clock CET. They heard nothing. Apparently they had been misinformed because WMR opened an hour later at 9 o'clock GMT. Nearly an hour went by before they heard anything.

The equipment indicated a northerly bearing as they drove out of Amsterdam over the North Sea Canal. When they heard the first record in the Theo Verstraeten Show, ironically, they nearly turned back. The record was a song from Sweden sung in Swedish and they thought the transmitter must be in Sweden. However they decided to drive up to Den Helder, a port on the northern tip of the Province of Holland, where they expected to gaze out to sea along a bearing pointing towards Sweden. To their amazement, however, along the road the signal suddenly became stronger, and before long the aerials of WMR came into view in a very small place called Zijdewind. Soon four police officers and a number of PTT people rang the doorbell at the transmitting site of WMR, and WMR was silenced.

The officials found it hard to grasp the purpose of WMRs broadcasts but after a while they were clearly deeply impressed by what they saw, and what had been achieved. Rather somberly, they eventually took statements and formally seized the transmitter.

At the court case several months later in Alkmaar, the magistrates took particular note of the fact that World Music Radio had been on the air for ten years without causing interference to other stations. The Dutch post office also reported that the transmitter conformed to all their technical requirements. A nominal fine of 100 Dutch guilders was pronounced. The transmitter was confiscated but all other equipment were returned, and the proceedings were closed.

Euroweekend Radio and later World Music Radio had never looked at itself as a "pirate" station, and had always vigorously been avoiding that image. WMR considered itself a truly international radio station and never was it mentioned on air that the programmes were originating from The Netherlands. With a low power of some 250 Watts, a dedicated staff of presenters, an informal and friendly presentation, good music and entertainment aimed at both the DXers and other SW listeners, WMR had succeeded in making a hugely successful international, short wave station. Far more successful than many Mega-Watts state run SW stations.

The raid on the WMR transmitter site in a farmhouse in Northern Holland put an end to the regular weekend transmission from WMR which had proved to be so popular in large parts of Europe. However as there was no way a permission for a private radio station like WMR could be obtained (obviously WMR was breaking the law), it had to come to an end one day.

The WMR team dispersed and became involved with many other new projects, but the WMR concept lived on and several attempts were made to bring WMR back: In August of 1976 WMR returned to the air via the SW transmitter of Radio Andorra.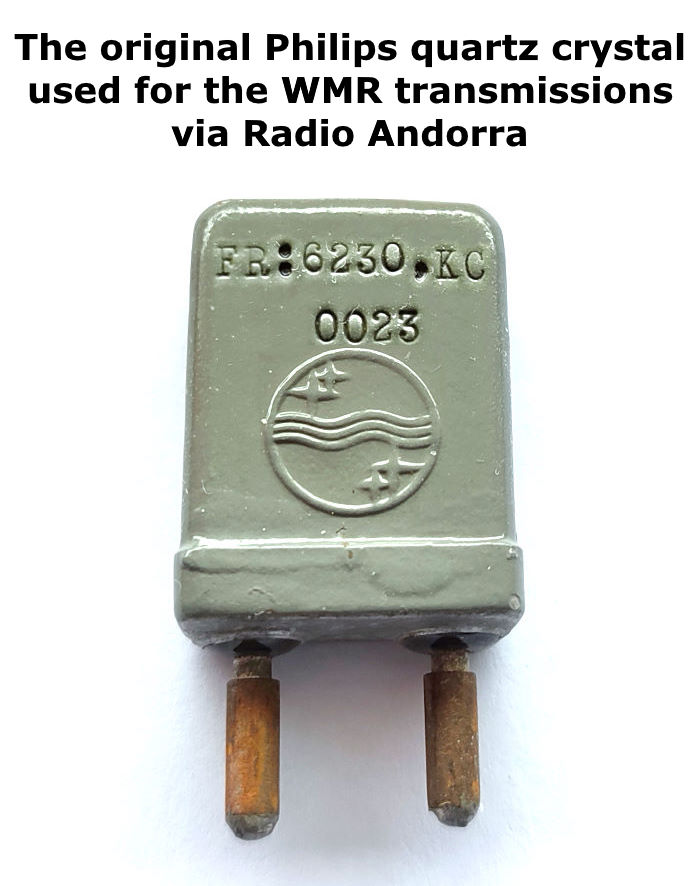 Saturday mornings between 8 am and 2 pm UTC on 6230 kHz. The music format had been slightly changed to Top 40 hits only.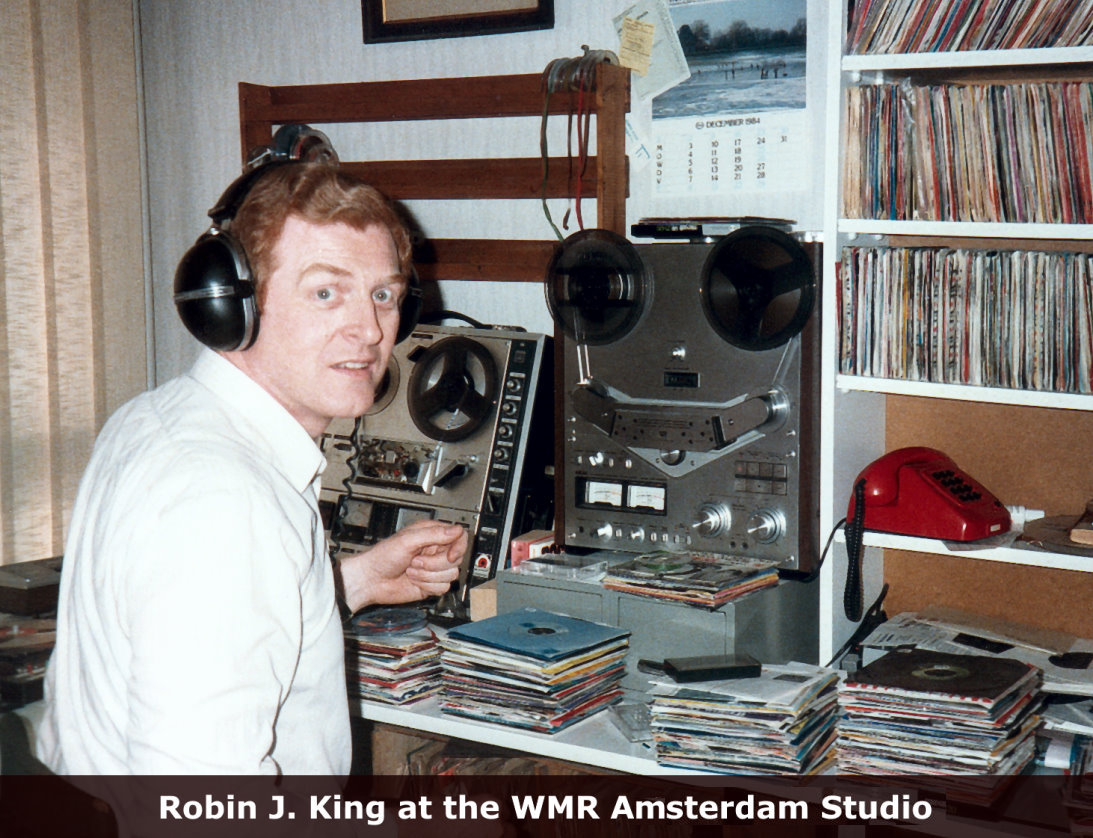 The project was abandoned after a month mainly because daytime reception in Northern Europe was rather poor and also because all attempts of selling commercials failed.
WMR founder Theo Verstraeten left Europe and emigrated to New Zealand, where he spent the rest of his life always engaged in other broadcasting projects. He died on April 7, 2023.

When Theo left, Robing King took over. Robin had been using the on-air names Dave Hanleigh and Lee Alvin. In the following years, Robin and the rest of the team spent an awful lot of time as well as loads of money trying to bring WMR back on the air.

On February 17th 1980 WMR again returned on the air via the 3 kW Short Wave transmitter of Radio Andorra now during the evening hours and thus providing quite good coverage in most parts of Europe. The frequency was 6215 kHz and programmes were hosted by Paul Dane and Lee Alvin. The programmes also included a DX programme "WMR DX World" hosted by WRTH's Andy Sennitt, who had joined the team.

Later the frequency was changed to 6220 kHz and broadcasting hours were expanded to Friday, Saturday and Sunday nights for one or two hours a night. This continued until March 1981 when Radio Andorra as well as their colleagues at Sud Radio were unsuccessful in renewing their broadcasting license, due to some legal and political problems. In other words: WMR was once again silenced.